Alabama Hills are a "range of hills" of rock formations of the eastern slope of the Sierra Nevada Mountains in the Owens Valley, west of Lone Pine in Inyo County, California
The Beautiful Canadian Rockies
Renowned for their scenic splendor, the Canadian Rocky Mountain Parks are comprised of Banff, Jasper, Kootenay and Yoho national parks and Mount Robson, Mount Assiniboine and Hamber provincial parks.
Kinkakuji (Golden Pavilion) is a Zen temple in northern Kyoto, Japan whose top two floors are completely covered in gold leaf. Kinkaku-ji's history dates to 1397, when the villa was purchased from the Saionjis by Shogun Ashikaga Yoshimitsu.
San Diego's Harbor at beautiful Downtown San Diego and the Star of India, currently home-ported at the San Diego Maritime Museum. The other ships belonging to the Maritime Museum are always docked to the north of the Star of India.
This Bobcat was photographed in Southern California. With a gray to brown coat, whiskered face, and black-tufted ears, the Bobcat is Defiantly one of my favorite wild cats of the region.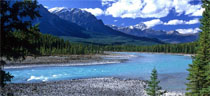 Of all the different kinds of photography, shooting landscapes is my favorite. To me there is nothing like the feeling of being out in nature --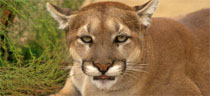 I don't get much of a chance to photograph Wildlife these days. Working, raising a family keeps me pretty busy. So for now my days of traveling to --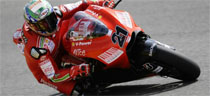 Recently I have been getting into Sporting photography. With the ongoing improvement of photographic equipment, digital bodies getting better --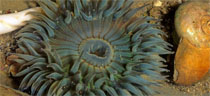 The great thing about macro photography is you don't have to travel to some exotic destination searching for that perfect spot, perfect light, you --
If you see an image you like and want to obtain a copy you can contact us with the image information and we will be more than happy to get a print out to you. Just let us know the Image number and size you would like. We will send you a bill or if you prefer you can pay via PayPal. We also have an online order-form you can print out then mail or FAX it to us. Your Print will ship within 4 days from receiving payment.
John grew up in Upstate New York next door to the Thousand Islands and the Adirondack Mountains. His love of being outdoors was reflected first in his work on a dairy farm beginning at age eleven. His appreciation for nature's beauty grew as he watched his surroundings change with the seasons.
All content, contained on this web site is copyright protected. No form of reproduction, including copying or saving of digital images, or the alteration or manipulation of said image files, is authorized unless written usage rights have been obtained and issued by John Zapf. Use for any purpose is expressly prohibited by law, and may result in severe civil and criminal penalties.
Welcome To Our New Site
We recently redid our entire website to what we think is a more appealing, more modern look, we hope you like it. » read more
The New Nikon D850
A few months ago I purchased the new Nikon D850. A much nicer camera then the D4. » read more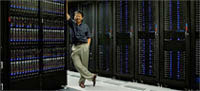 Mike standing next to recently installed servers, CGG Veritas Singapore. Although Johns true love is nature photography on occasion you will find him doing commercial or studio work.
» read more

The year of 2010 was one of those milestone years. We had the joy of welcoming Alyssa Kayla Zapf, our first baby. Alyssa was born on Feb 27, 2010. » read more
Artistic Images is owned and operated by John Zapf. Artistic Images®
was established in 1992. In 1994 we registered the artisticimages.com domain name and then in 2003 Artistic Images® became a registered trademark with the United States Patent and Trademark Office. (U.S. Reg. No. 2,841,586.  » read more